First-ever 2 Week Collaboration Between "ZIP!" and "009 RE:CYBORG"!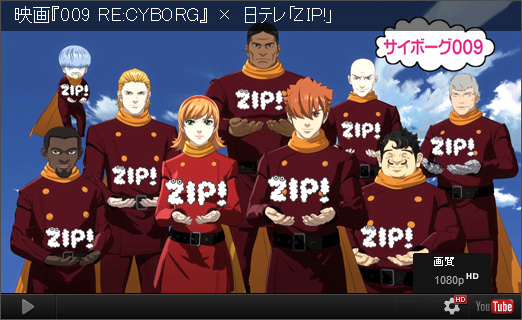 October 26th (Fri.) Cyborg 009 Special Episode (VC:Mamoru Miyano)
"Let's kick off another day in high spirits!"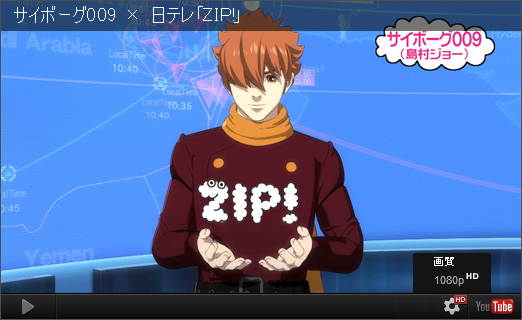 October 25th (Thurs.) Cyborg 009: Joe Shimamura (VC:Mamoru Miyano)
"Acceleration device!"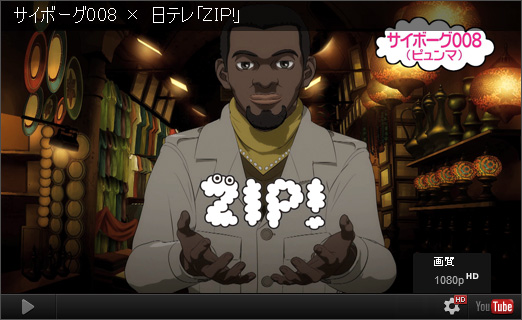 October 24th (Weds.) Cyborg 008: Pyunma (VC:Noriaki Sugiyama)
"I just found a big courage!"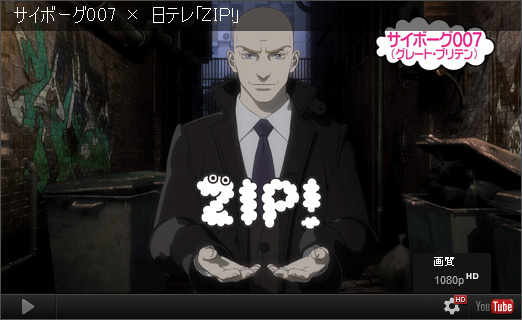 October 23rd (Tue.) Cyborg 007: Great Britain (VC:Hiroyuki Yoshino)
"Let's be different from who we were yesterday."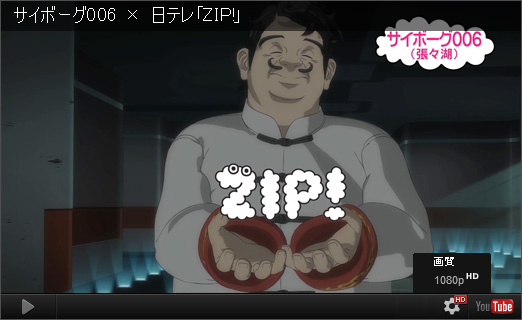 October 22nd (Mon.) Cyborg 006: Chang Changku(VC:Taro Masuoka)
"Let's spend yet another day with burning passion!"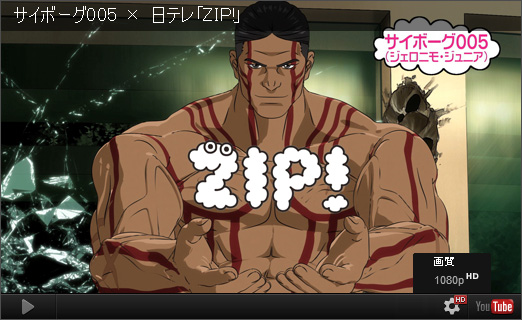 October 19th (Fri.) Cyborg 005: Geronimo Jr. (VC: Teruyuki Tanzawa)
"ARRRGGH! Let's go full throttle."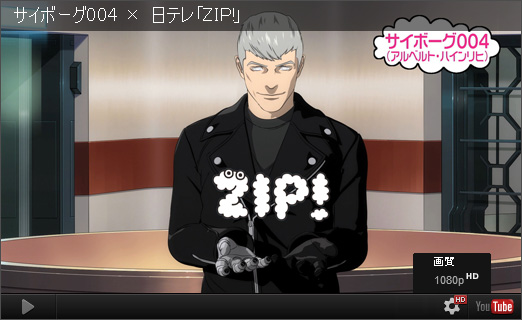 October 18th (Thurs.) Cyborg 004: Albert Heinrich (VC: Toru Okawa)
"You awake? Looks like you're fully awake."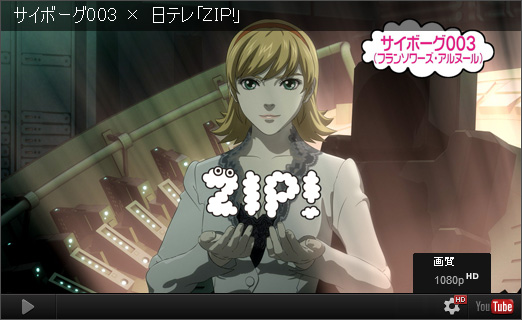 October 17th (Wed.) Cyborg 003: Françoise Arnoul (VC: Chiwa Saito)
"Good Morning. Today will surely be a happy day!"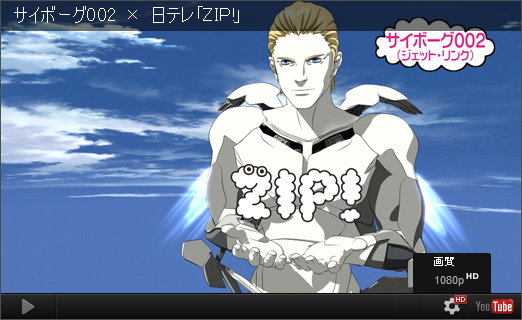 October 16th (Tues.) Cyborg 002: Jet Link (VC: Daisuke Ono)
"Let's race the sky again!"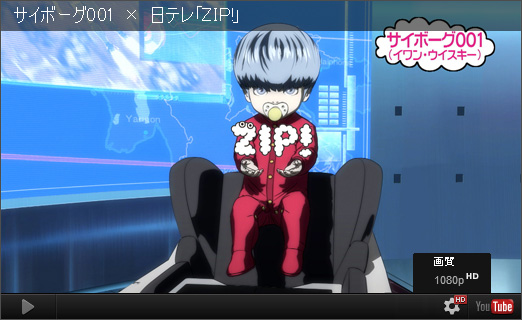 October 15th (Mon.) Cyborg 001: Ivan Whisky (VC: Sakiko Tamagawa)
"I can see it all. Everyone is smiling."
9 members from the 00 Number Cyborg are now appearing in the Nippon Television show "ZIP!" (5:50~8:00 JST) making the "ZIP!" pose! A different member will take turn and appear each morning for 2 weeks until the day before the movie release date.
Stay tuned for the next "ZIP!" jingle video!
2012.10.22