Director Kenji Kamiyama's new film 009 RE:CYBORG to be released Fall 2012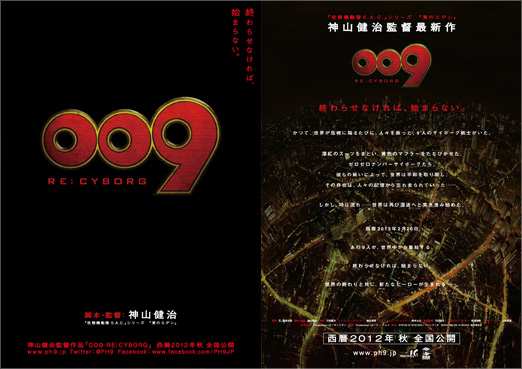 That which does not end, cannot begin anew.

Long ago there were nine cyborg warriors who came to save humanity whenever the world fell into crisis.
These warriors wore red suits and yellow scarves and were known as the 00 Cyborgs. Through their efforts peace was returned to the world, but thereafter their existence slowly faded from human memory……
However, time has passed and the world has started to plunge into chaos once more…….

February 26, 2013.
The nine warriors gather from around the world.
That which does not end, cannot begin anew.
As the world comes to an end, a new hero will be born……
009 RE:CYBORG Film Overview
The story is based on the manga, 'Cyborg 009', written by one of the most renown of Japan's Science Fiction manga authors, Shotaro Ishinomori.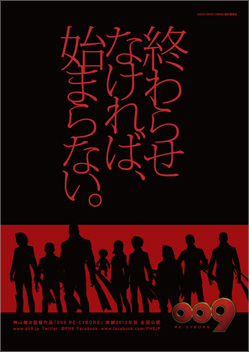 Kenji Kamiyama is known for his work on previous popular series such as 'Ghost in the Shell S.A.C', 'Moribito: Guardian of the Spirit' and 'Eden of the East'. He has now taken it upon himself to re-imagine the story of Cyborg 009 as scenario writer and director of this film set in 2013.
That which does not end, cannot begin anew.
The staff behind the film are a collection of the very best that have worked with Kenji Kamiyama in the past.

Character design will be by Gatou Asou (Moribito: Guardian of the Spirit), music will be handled by Kenji Kawai (Moribito: Guardian of the Spirit, Eden of the East) and art direction will be performed by Yusuke Takeda (Ghost in the Shell S.A.C, Moribito: Guardian of the Spirit and Eden of the East).
The film will be presented as a full 3DCGI animation film that will feature 2D cell animation for the characters and animations.
* The 'Re-animation' that Director Kenji Kamiyama wishes to create.
Not only will the film be working with Production I.G, the animation studio that Kenji Kamiyama has created amazing works with in the past, but also with a company that stands at the forefront of 3DCGI animation in Japan - SANZIGEN.
You'll be able to experience the amazing characters of Kenji Kamiyama in 're-animation' - a new form of animation that will revolutionize the history of animation in Japan!
Director Kenji Kamiyama's 009 RE:CYBORG will have a simultaneous release in Asia!
The film is already scheduled to screen in Hong Kong, Taiwan, Singapore, Malaysia, and Korea, with more to come!
We hope that everyone will look forward to its release!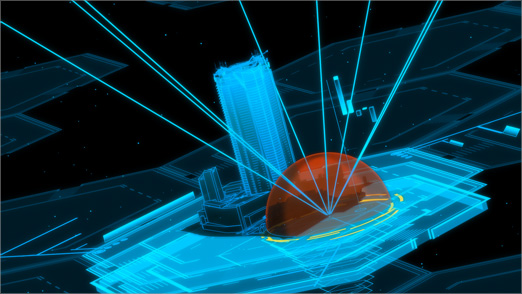 The latest news can be found on Twitter. You can also find the latest info and realtime reports from the studio on Facebook. "Follow," "Like," and "Subscribe," so you don't miss out on anything!